All Orders Before 12pm Are Dispatched The Same Day!
USE CODE VAPOUROUND FOR 10% OFF YOUR FIRST ORDER AT THE CHECKOUT!
FREE DELIVERY ON ORDERS OVER £20 AND £40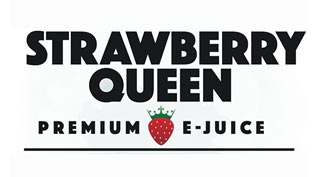 THE DRAGON  - STRAWBERRY TIRAMISU
The Dragon is an exquisite E-Liquid that unites a variety of delectable components. A golden biscuit base followed by espresso emulsified with whipped frosting then layered on top of fresh strawberries with slight hints of coco powder.
( TPD Compliant )
VG/PG 70/30
1x 10ml Bottle
Available in 3mg, 6mg.
QUALITY RULES OUR KINGDOM
When it comes to our e-liquid, we use only the finest premium ingredients. 
Our e-liquid is made in an ISO 7 Lab with the highest quality and care.  
After the perfect blends were concocted, we worked tirelessly to create the most delicious recipes to be enjoyed time and time again. This all day vape is an everyday vape.
You might also like